Natternbach Playworld Covering
The Indian Village play place stays covered and protected year round.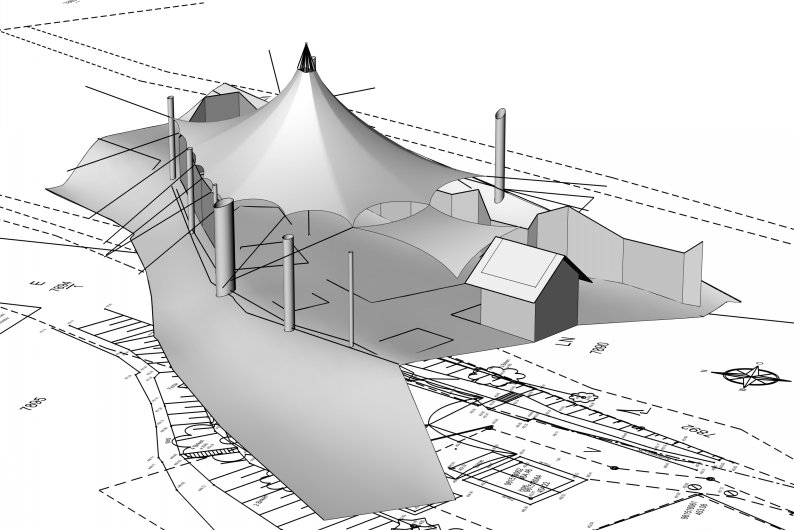 Client: IKUNA Naturresort GmbH
Location: Natternbach, Austria
Completed: Spring 2017
Architects: Europlan Wassermair GmbH
Site Engineer: Julian Lienhard
Membrane Engineers & Patterning: Str.ucture GmbH & Tentum GmbH
Membrane Area: 800 m²
Membrane Material: PVC
Scope of our Work: Form finding, detailing engineering
The Natternbach Nature Resort features a variety of attractions including a Native American style playground. The area has teepees and horseback rides, and with this covering will be completely protected from blazing sun or the occasional off-season shower.